Want a high-level view of your business ?
Track your company key metrics, and help your team make better & faster decision.
Keep track of people been hired and people leaving
Convert invoices, vendor payments, bills, and receivables into clear & comprehensive reports to make your next decision wisely.
TIme series analysis of salary
Keep track of your cash flows to better manage your working capital needs
Generate insights by department, branches, cities for specified date ranges
Key metrics like turnover, absenteeism, salary averages, and gender ratio are brought together in a single view, which can be easily updated instantly .
Take care of your business while we take care of your team with real-time credit facilities. Learn more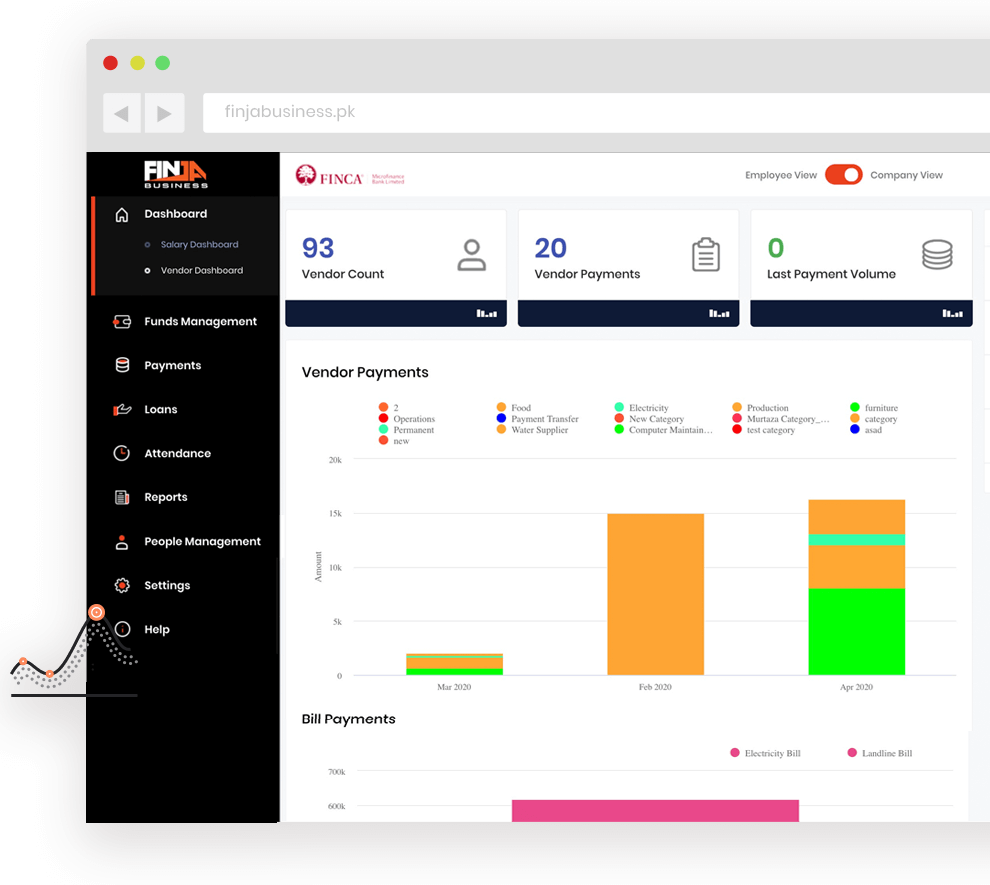 Personalize employee's experience with customized profiles
Attendance Correction
Apply for leaves
Self generated payslips facility
View attendance reports
Submit reimbursement claims
Avail advance against salary.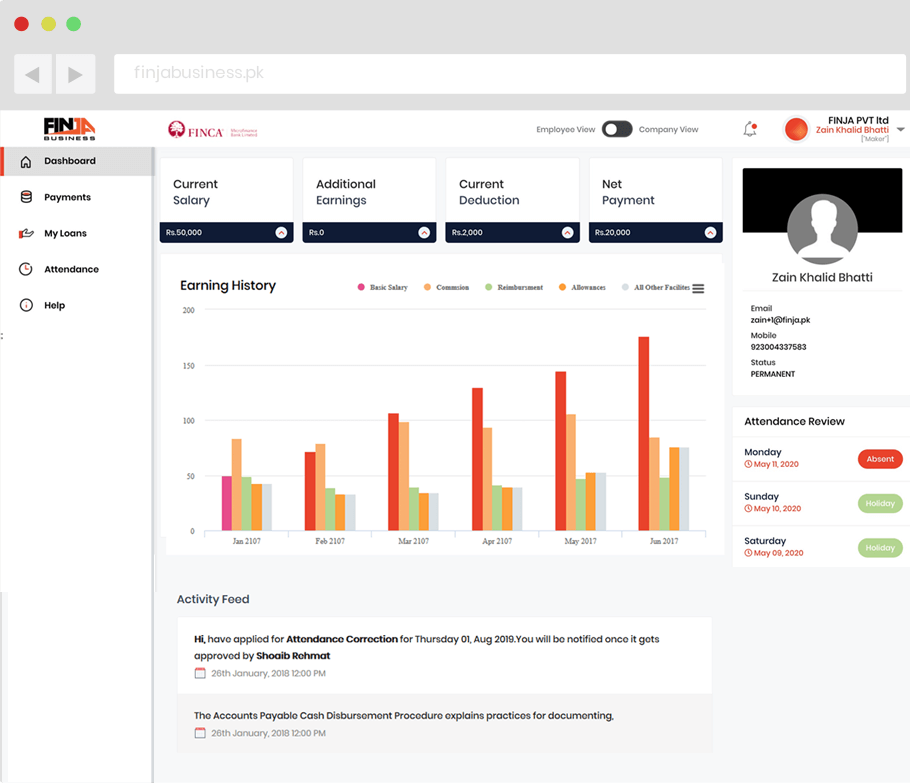 Ever heard of a vendor dashboard?
View transaction history reports in real-time
Keep track of your vendor payments over time.
Detailed breakdown analysis for each vendor along with complete payment history
Track your bill payments and monthly bills